More Choices to Reflect Your Style  
These are the pieces that make up the bulk of our overall collection. The Gallery Warehouse had always been proud of our In-House Collection. We believe that there is a piece for everyone in the collection. From the traditional pieces to the modern and contemporary, the collection offers a wide range of dining sets, living sets, occasional table, park benches, deck chairs and many more. Find the very piece you are looking for and make it your own.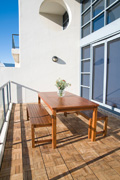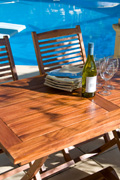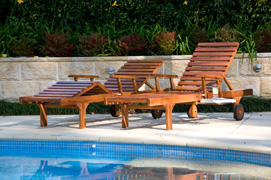 The Collection that Start It All
We are proud to carry on our In-House Collection that has become unique to the Gallery Warehouse. The pieces in our in house collection ranges from those which had been in our store since we first open our door to the one that we just introduced this season.
These are the pieces that have endured design fads and changing preferences. From those traditional and classic pieces found almost everywhere to those design exclusive to us, you can be rest assured that we will always strive to deliver the best value and choices for you. Sit back and relax.
Rust Free Hardware
The Gallery Warehouse ensures that the hardware used in your furniture will not corrode or rust. Most of the hardware used in our furniture is made from brass and some in stainless or galvanised steel.
Waste Not - B Grade Teak
B Grade is not the core of the log. It is located in between the core and the outer layer of the log. Thus, B Grade timber is not as mature as the A Grade and as such they have more colour variations, which is why it has been stained to project more uniformed colour.
Care and Maintenance 
Because they are not the oldest part of the log, B Grade contains less oil and not as dense as the A Grade. Consequently, it needs to be maintained by regular oiling.
Plantation Timber
Teak is an introduced species to Indonesia and as such they do not grow in the rain forest. Wintons Teak uses the Tectona Grandis species grown and managed by government controlled plantation in Indonesia.
Stained Oiled and Ready to Go
We have taken the step to oil and stained your furniture. So it is ready to use.
12 Months Warranty
The Gallery Warehouse provides 12 months warranty for our In-House Collection. Please refer to our warranty policy for detail.